collection of whips
objects
With explicit links to BDSM and DIY methodologies of constructivism, these whips are made from household paraphernalia; plumbing fittings, old leather jackets, tv antennas, axe handles and so on. Inspired by a small German anarchist collective that facilitates workshops on assembling DIY sex toys from household appliances, the banality of such mechanisms of construction makes the whips a desirable and accessible tool of pain, pleasure and play for the majority while simultaneously catering to the minority.
By queering the horsewhip, we expose the shift in the allegedly stable—and stabilising—border between human and animal relations; transgressing the blind spots produced by the social ontologies of animals, human desire, and their paradoxes.
---
This collection of horse whips was realised and exhibited as part of the solo exhibition
Trojan Horse
at
Stroboskop Art Space
, Warsaw.
Lead image:
Collection of whips
(2019)
L-R Back row: cat o' nine tails, double tv antenna baton, thorn baton
L-R Front row: handcuffs, bullwhip
Photographs courtesy of the artist
---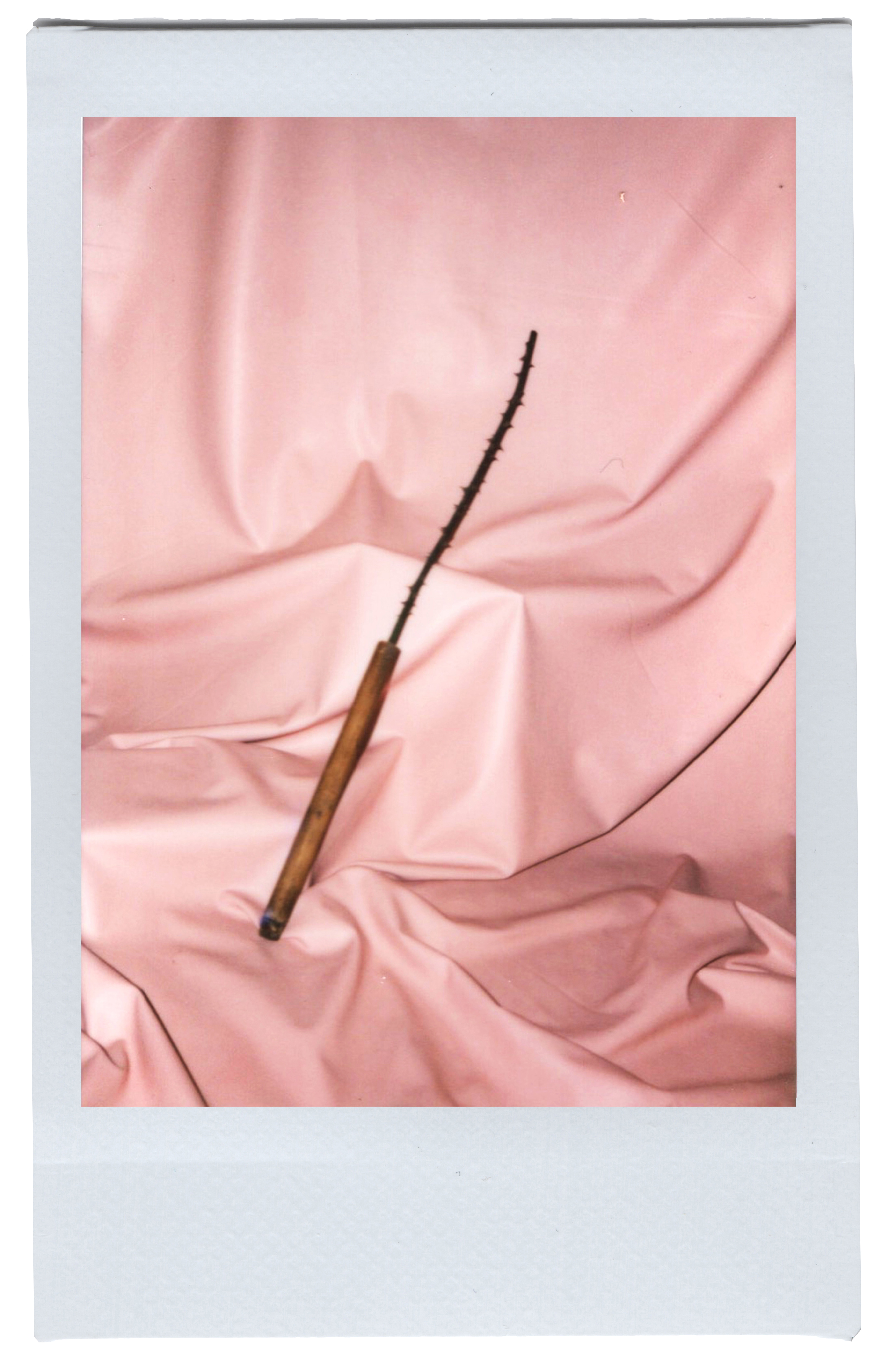 thorn baton
(2019)
broom handle, thorn branch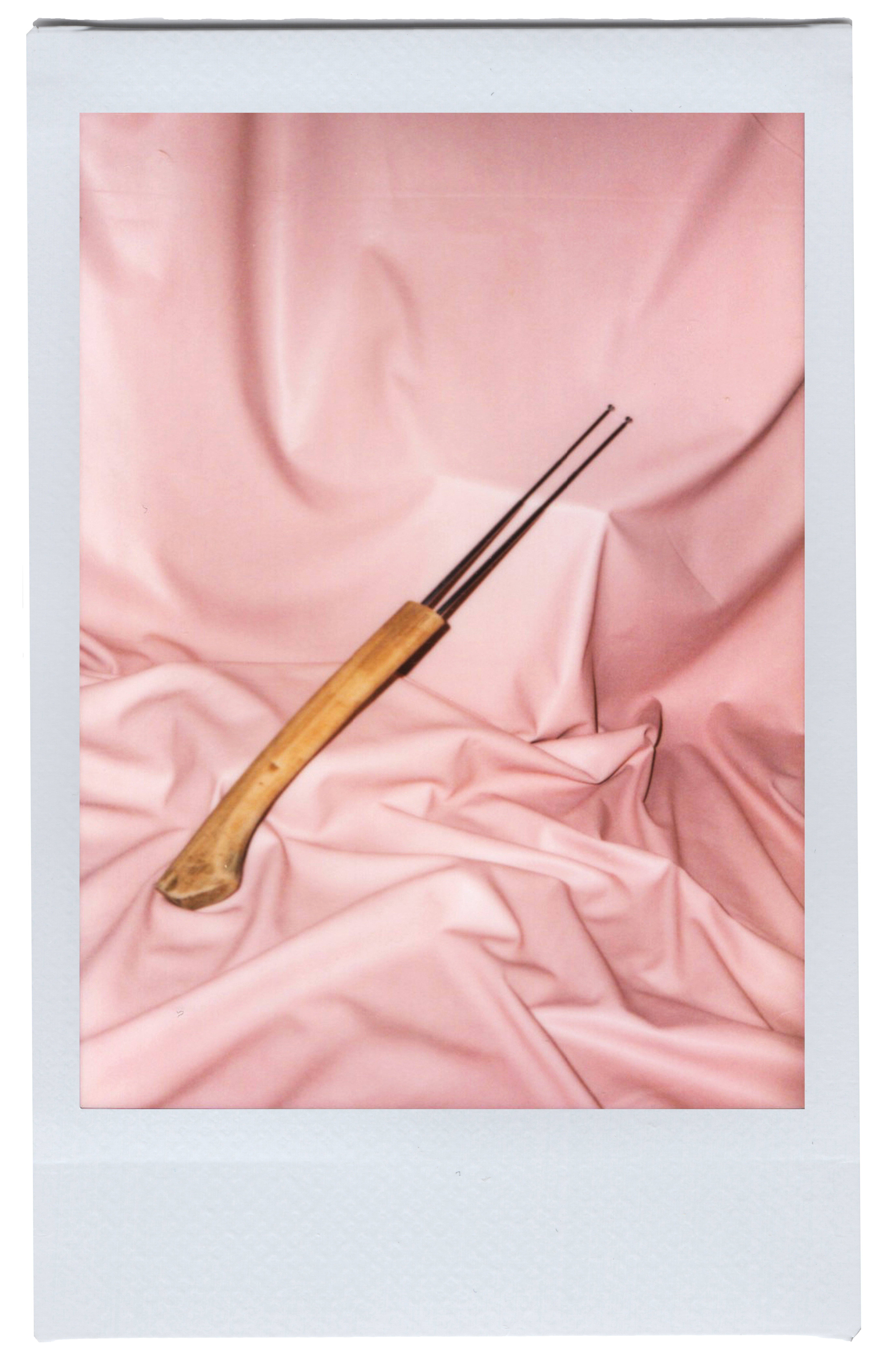 double tv antenna baton
(2019)
axe handle, two TV antennas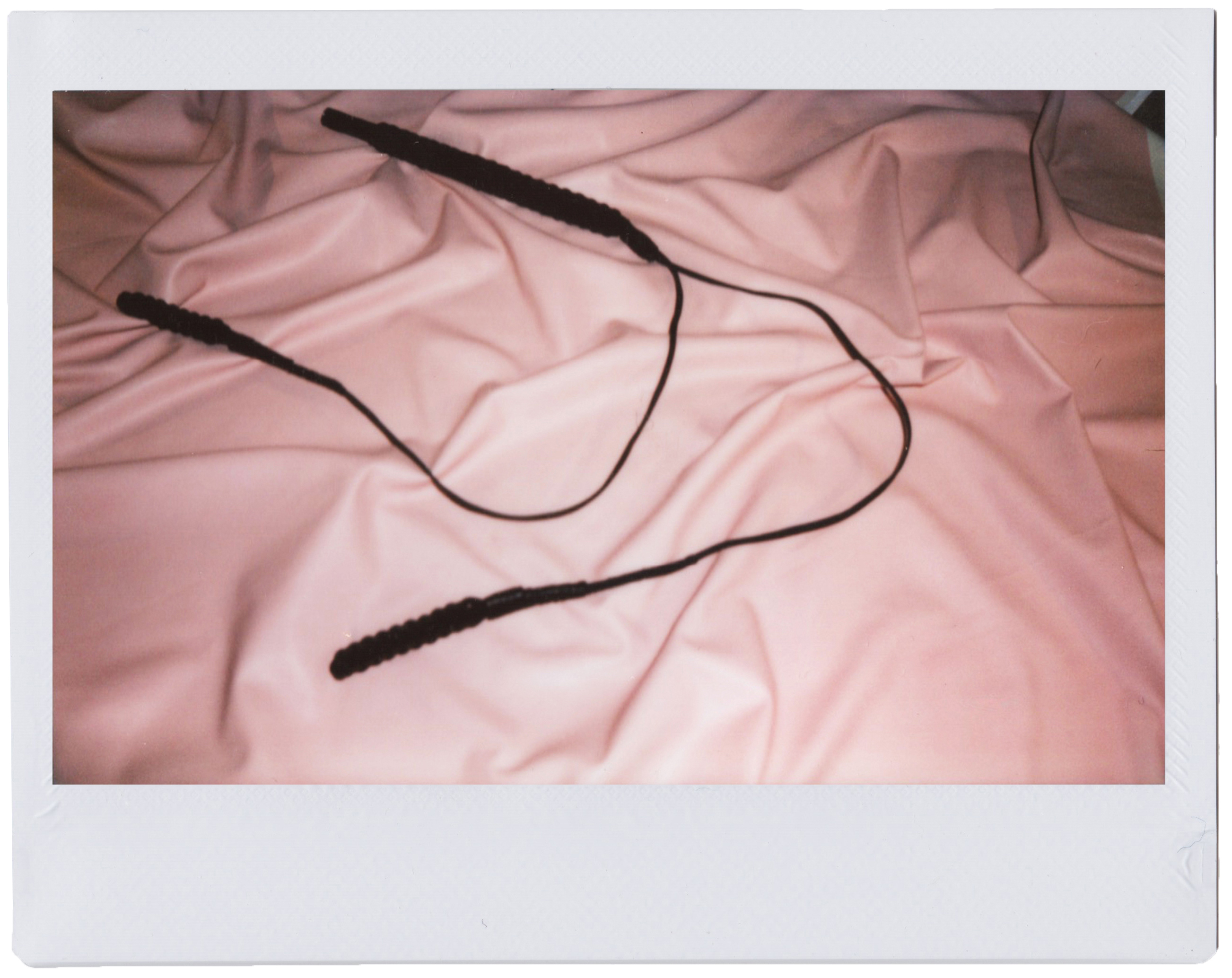 bullwhip
(2019)
steel nail, old leather belt
cat o' nine tails
(2019)
oak branch from Janów Podlaski Stud Farm, old leather coat, iron nails